Senior Staff Biographies
William P. Simons IV, President/CEO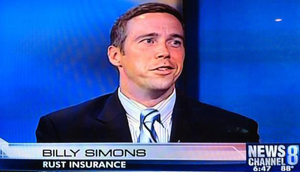 William P. Simons IV (Billy) is Senior Partner and President/CEO of Rust Insurance Agency and is the past President of the Metropolitan Washington Association of Independent Insurance Agents. He has worked for Rust Insurance for several years concentrating specifically on association and business insurance. Having graduated with his B.S. from Emerson College in Boston, MA, Mr. Simons began his professional career in television in which he worked for CNN for 7 years. Mr. Simons has matriculated and is in the process of gaining his CPCU designation.
William P. Simons III, CPCU, CLU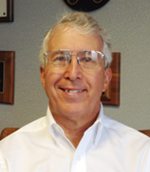 William P. Simons III is Chairman of Rust Insurance Agency. He began his insurance career in 1966 as a Special Agent for the Hartford Insurance Group in Washington, DC. In 1975, he joined the H. L. Rust Company as Vice President and Insurance Manager. In March 1985, Mr. Simons and two other agency principals purchased the insurance division of the firm, forming Rust Insurance Agency. Mr. Simons received his B.A. from Franklin & Marshall College in Lancaster, Pennsylvania. He earned the Chartered Property Casualty Underwriter (CPCU) designation in 1971 and the Chartered Life Underwriter (CLU) designation in 1981.
Victor A. Sanders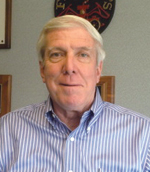 As Senior Vice President of Rust Insurance Agency, Mr. Sanders has over 40 years of property and casualty insurance experience. He joined the H.L.Rust Company in 1969 soon after graduating from college. In 1985 he and two other principals purchased the insurance division of the firm, forming Rust Insurance Agency. Mr. Sanders is a graduate of Huntingdon College in Montgomery, AL where he received his Bachelor of Science Degree in 1968. He received his Insurance Institute of America certificate in 1974 and was elected agent of the year in 1999. Mr. Sanders has contributed articles to various national insurance publications.
Donna A. Alcorn, LUTCF
Ms. Alcorn, an owner, has been Employee Benefits manager since joining Rust Insurance Agency in 1994. Prior to coming to Rust, Ms. Alcorn was with Aetna Health Plans for eight years. She earned a B.S. degree in marketing from Old Dominion University and holds a Life Underwriter Training Council Fellow (LUTCF.) She is currently working toward a Chartered Life Underwriter (CLU) designation. Recently, she obtained her Chartered Benefit Consultant designation offered by the National Association of Advanced Benefit Consultants, specializing in Consumer Driven Care programs and alternate plan designs.
Deborah M. Taylor
Ms. Taylor has been with Rust Insurance Agency for over 20 years and is the manager of our Personal Lines Insurance Department. She has worked in the insurance industry since 1973. Ms. Taylor has experience consulting with both business and personal clients, providing insurance coverages and assessing ever changing insurance needs. Over the years she has been an active volunteer within the industry and in non-profit organizations.